FOD ESD Shadowboards have existed in one form or another for some time.  However, PlaSteel has heeded the call and taken them to the next level.  Our customers have unique and diverse applications that cannot be met by the traditional methods.  We are always looking for new ways to add value and deliver a product that the customer cannot buy anywhere else.
PlaSteel has become an industry leader in the shadowboard industry by striving to help customers who are focused on lean initiatives, continuous improvement, 5S, 6 Sigma, etc.  When we were first made aware of FOD and tool control issues, the primary concern was material.  ESD materials were typically limited to pink foam (FOD can be a major problem) or coated materials which can be susceptible to degradation with regular use, therefore defeating the purpose.
Our first solution was to draw on our resources in order to solve the material issue.  In cooperation with material manufacturers, we successfully developed and brought Stata-Lene® to market in order to provide an exceptional ESD inherent product.  The result is beautiful long lasting FOD ESD Shadowboards that perform.
In addition to this material, while solutioneering (Did we make that word up?)  for our customers we found that there were several other issues they were dealing with and we could help them solve by using our TPBS total solution:
 Sending tools out to have them traced.  Many companies no longer allow this because they have custom tools in addition to issues with tool theft or loss.  For many it is an unnecessary hassle and expenditure of time.
Cutting tools by hand or "in house" does not allow for electronic inventory control or reproducibility.  This is rarely reported accurately as a production or opportunity cost and should not be overlooked when identifying potential $$ savings and/or inefficiencies.
Shadowboards provided by the tool manufacturer will not accommodate a mixed bag of tools.  This is a major limitation for many vendors, which is passed on to the consumer.
Foam shadow boards were creating unacceptable amounts of FOD, and trays were not holding up well to oils, fluids, etc.
Customization.  See below.
Steve Jobs built his empire by figuring out what you wanted before you did.  We are somewhere in the middle.  Our trays do not yet have touch screens or Siri, but being a full service machine shop and excellent fabricator of metals and plastics, there is very little we cannot do to improve on the utility of your trays.  We just need to understand what design would suit you best.  In this blog post I have included some of the designs we have recently created custom for our customers.  We thrive on this type of innovation and would love to see what we can build for you that may benefit others.
This StataLene®  tray has an aluminum machined base fastened to the bottom in addition to bent tube features.  What you cannot see in the photo is that the tray actually has a half inch face (Sandwich layer) that is engraved with custom part numbers.  A fine looking piece: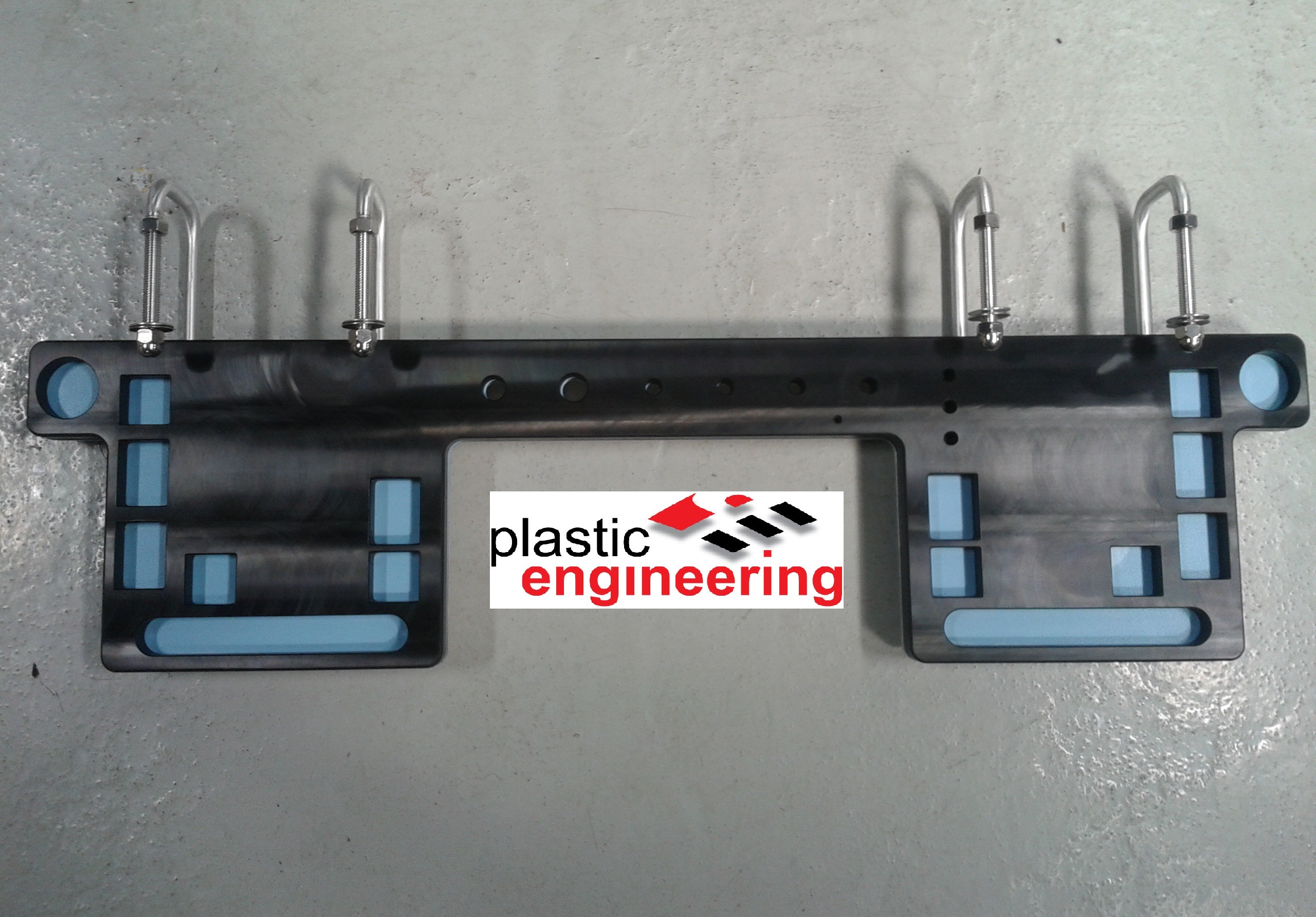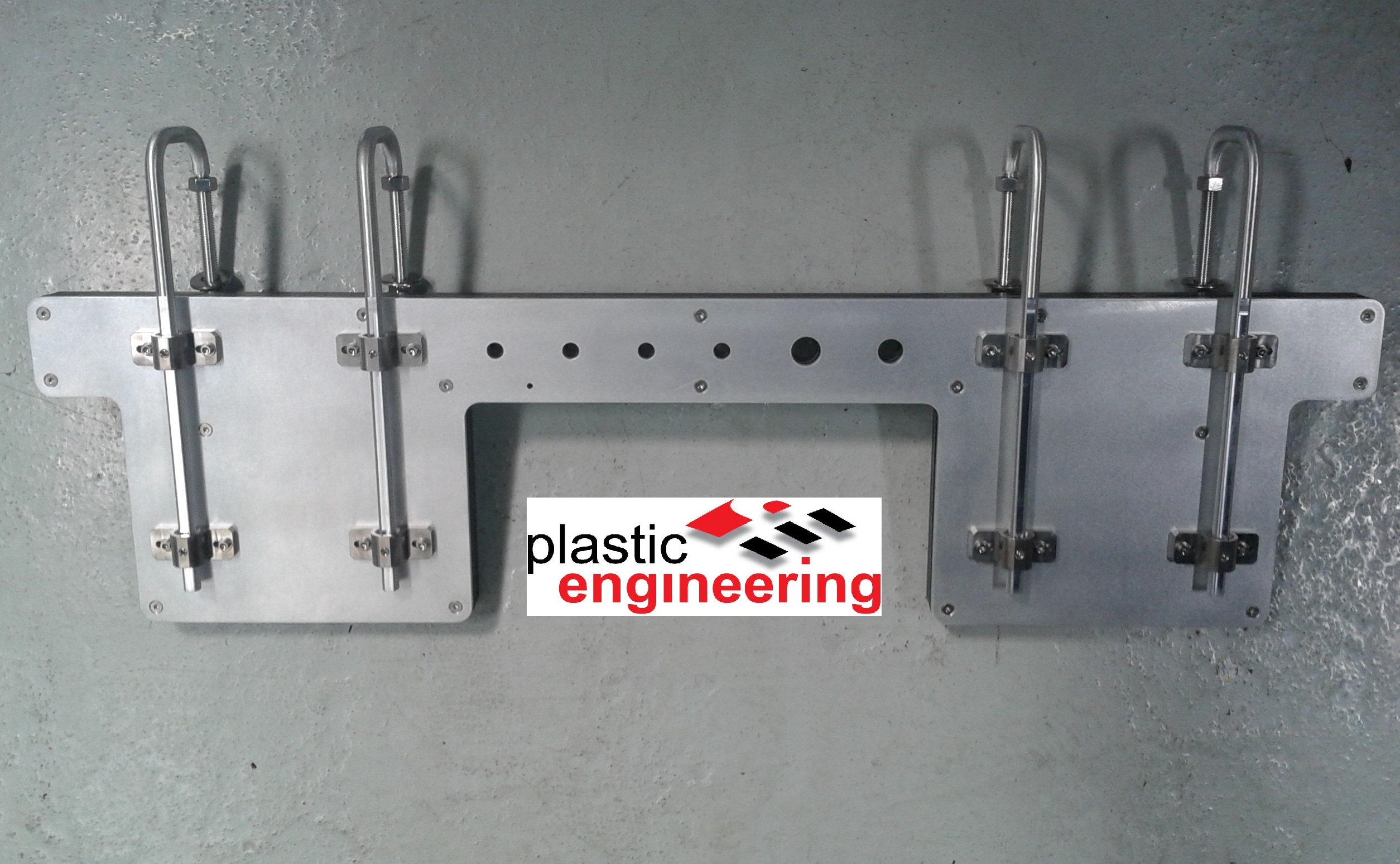 When making an investment for this type of product, many customers take advantage of our ability to CNC or laser etch part numbers, tray identifiers, company logos, OR all of the above into their FOD ESD Shadowboards.  Once such example is this sorter tray for the F35 project: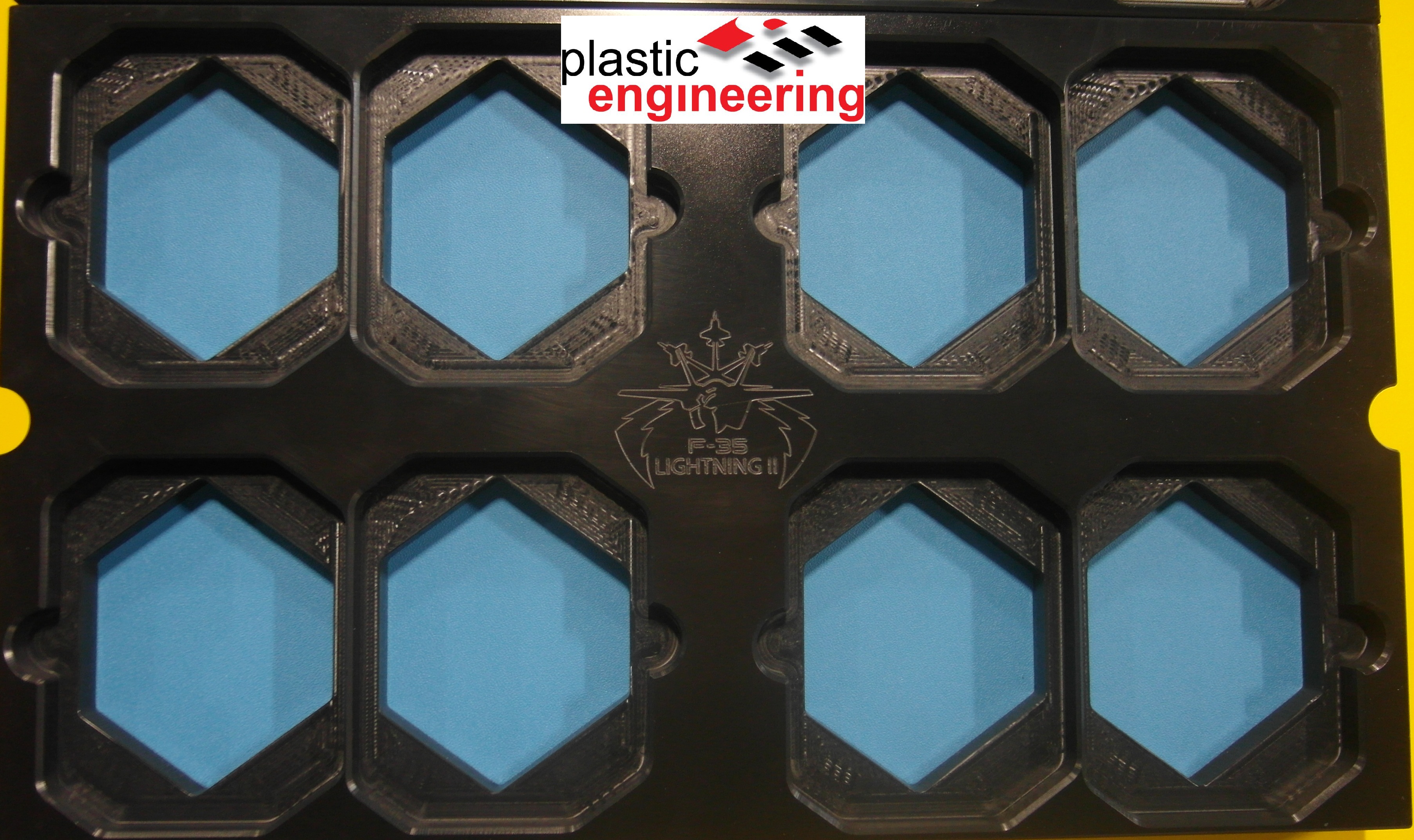 These are just a few examples of what's possible.  If you would like a quote please provide:
LxWxH of the top tray layer.  (Bottom default is .125" THK)
Material preferred
Quantity desired
Specify any custom features if applicable
You can email it to myself or to anyone else on the PEI sales team.
Thanks for reading, we look forward to working with you.
PlaSteel Team
www.plasteelaz.com
480.491.8100