Plastic Chemicals
Use what the professionals use and get the highest quality finishes on your plastic projects.
Brillianize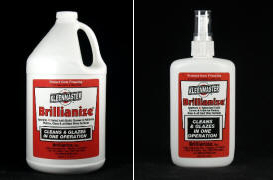 An antistatic cleaner and polish for plastics and shining surfaces. Cleans and glazes in one operation. Surfaces resist finger marks, dust, and abrasion.
Recommended for: plastics, aircraft, boats, mirrors, showcases, sneeze guards, television screens, chandelier crystals, fiber glass, chromium, refrigerators, glazed ceramics, polished marble and granite, and medical and dental equipment.
$30.76 Per Bottle. Spray bottle sold separately.
Mineral Spirits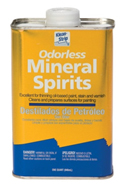 This is a fast-acting solvent with no harsh odor. Extra-purified to remove odors and oily residues, it makes an excellent solvent for most oil-based finishes. Quickly cleans wood, metal, brushes and equipment, and will strip the grease off just about anything. Quart
$19.96 Per Bottle.
Methyl Ethyl Ketone M.E.K.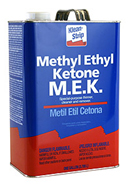 100% pure Methyl Ethyl Ketone is a thinner and remover for specified coatings, including polyester and epoxy resins, ink, adhesives and contact cement. It is recommended for use when a rate of evaporation slower than acetone is desired.
Isopropanol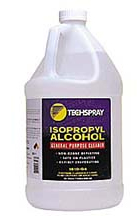 99.6% pure, anhydrous isopropanol for general purpose cleaning. Excellent for tape head cleaning, removal of fluxes, light oils, polar soils and white mineral residue. Can be used as a thinner for most fluxes.
Non-Ozone Depleting
Safe on Plastics
Rapidly Evaporating
Zero Residue
Non-Corrosive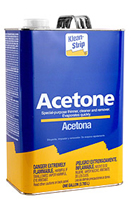 Acetone
Excellent for cleaning up a wide variety of paints, resins and epoxiesFast-drying, powerful solvent. Effective for metal cleaning, epoxies, vinyls, lacquers, solvent-based contact cement or adhesives, plastic and polyester resins and fiberglass. Quart, gallon, or five-gallon container
$16.96 Per Bottle.
Tolulene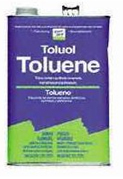 Thins synthetic enamels, anti-rust coatings, rubber cement and mastics. Dries quickly. Superior cleaner
Xylene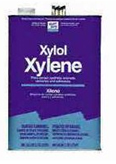 Slower evaporating rate than Toluene. Thins synthetic enamels, anti-rust coatings, rubber cement and mastics.
$28.40 Per Bottle.
Weld-On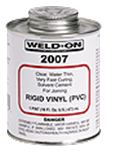 Weldon 2007. A clear, water-thin, fast-drying solvent for rigid vinyl (PVC). Apply with brush, syringe, or spray. Softens and fuses the two surfaces in contact. Bonds within minutes.
Methylene Chloride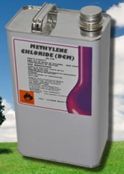 Methylene Chloride, also known as dichloromethane and Methylene Dichloride, is a clear, colorless, volatile liquid with a mild ethereal odor that is completely miscible with a variety of solvents.
Methylene Chloride is nonflammable, having no flash point as determined by standard test methods.
Shipping Advisory on Weld-On Adhesives
By Federal Law (ORM-D) a MAXIMUM of 1 GALLON of Adhesives PER ORDER can be shipped within the 48 United States, Canada & Mexico. We CAN NOT ship cements to Hawaii, Alaska, USVI, and Puerto Rico. No International shipping. All adhesives must be shipped via GROUND, NO NEXT DAY OR 2nd DAY AIR (except HI,AK,VI,PR).