Custom Machine Shop
Custom Machined Parts: An Indispensable Industry in 21st Century Manufacturing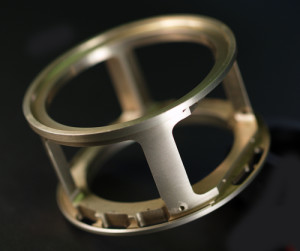 Machining has always been useful to 21st century industries because the technology has provided them the needed parts for different uses. Production of various plastic materials has peaked sharply in the last 50 years. There is an increase of custom machined parts because there are new materials invented every day. Parts have also been customized to suit the needs of the diverse industries which use them. Plastic materials are needed in industries like the medical industry, aerospace industry, electronic industry, and many others. Custom machine shops are on the rise as demand for custom plastic fabrication products also increase.
Custom machine shops have developed several processes in manufacturing their products, catering to each client's specifications. The custom machined parts go through several processes of cutting, bonding, and bending. These are all done with great care because plastic materials cannot withstand heat very well. The making of custom plastic materials is supervised with care by trained plastic operators, as plastic materials are very tricky to work on. These materials are then polished and cleaned. There are several varieties of materials used by custom plastic fabrication specialists to polish and clean their products.
One of the industries that requires such products is the medical industry. It needs custom plastic fabrication technology because of the growth in the demand of medical packaging. Custom machine shops manufacture custom machined parts for medical apparatus such as microscopes, MRIs, ECGs, and similar machines, as all of them have plastic components.
Another industry that can never work without custom machined parts and custom plastic fabrication is the aviation industry. Most of aircraft bodies are made of custom machined parts, which aircraft manufacturers order from custom machine shops.
Custom plastic fabrication has also been useful to the electronics industry. Various custom machined parts of computers, television sets, and other appliances and gadgets are ordered by their manufacturers from custom machine shops before they get to the assembly line. All they have to do is put them together. It is an advantage that electronic manufacturers can order them according to their own specifications and needs.
Thus, custom machine shops for these custom machined parts need to be flexible and creative in their designs. Indeed, the custom plastic fabrication industry has grown a lot over the years through their creativity and the quality of their products.