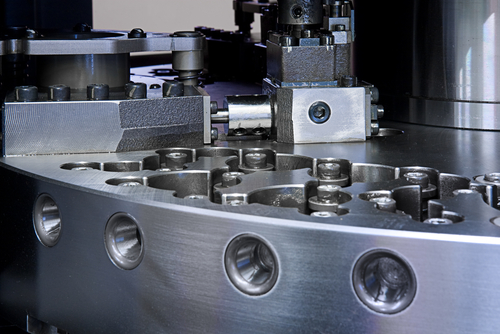 A complete CNC Shop holds a variety of specialized computer operated equipment.  However, when you enter aCNC machine shop the feel is almost of a scientific laboratory than a metal working shop.  Each piece of equipment is capable of holding and working with large pieces of material – usually metal, wood, or plastic.
Call PlaSteel today at 888-752-7899 to discuss your next precision CNC machining project with their helpful engineering staff. Ask for a tour of their state of the art CNC shop and see the remarkable work that is possible in their facility.
CNC Milling Machines
These machining centers use computer controls to cut different materials. They are able to translate programs consisting of specific number and letters to move the spindle to various locations and depths.
CNC Router
CNC routers are similar to mechanical routers in the functions that they serve, however, a CNC router can actually precisely repeat each function without error on hundreds of identical parts. The router can be used to cut individual parts out of a large sheet of material – wood, metal or plastic, usually. Since routing is typically used to finish the angle or bevel of an edge, it is interesting to watch a CNC router actually route out the edge of a piece before the piece is removed from the master sheet of material. The CNC router is one of the cornerstone pieces of equipment in a state of the art CNC shop like you find at PlaSteel, one of the premier CNC machining shops in Phoenix, Arizona and the entire Southwestern United States.
CNC Lathes
Lathes cut metal or plastic that is often turning at fast speeds. CNC lathes are able to make fast, precision cuts using tools and drills with complicated computerized instructions for parts that normally cannot be cut on manual lathes. These machines can hold as many as 12 tooling implements and use coolant pumps to cut down on tool wear. The CNC Lathe is a critical piece of equipment for any shop offering CNC machining services.
CNC Grinders
Grinding metal uses a abrasive wheels to remove excess metal or other material to create a precision part. Grinding was historically done manually, but with the adaptation of CNC technology, the grinding process has advanced. Once the program is entered, with the various passes that the wheel will make, the grinder proceeds to removed the unwanted material until only the precise shape and size is reached. It is one of the easiest types of CNC machines to work with as they often only contain a single grinding wheel.